Prof. Alireza Khaligh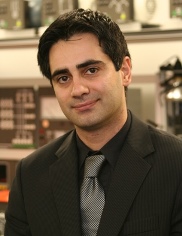 Professor Alireza Khaligh is the Director of the Maryland Power Electronics Laboratory (MPEL) at the Electrical and Computer Engineering (ECE) Department and the Institute for Systems Research (ISR) in the University of Maryland at College Park (UMCP).
Professor Khaligh's major research interests include modeling, analysis, design, and control of power electronic converters. He is an author/co-author of more than 130 journal and conference papers as well as two books including Energy Harvesting: Solar, Wind, and Ocean Energy Conversion Systems (CRC Press, Dec. 2009), and Integrated Power Electronics Converters and Digital Control (CRC Press, May 2009). His work and research accomplishments have been recognized extensively by his peers.
Team Members
---
Find out more about our Alumni here